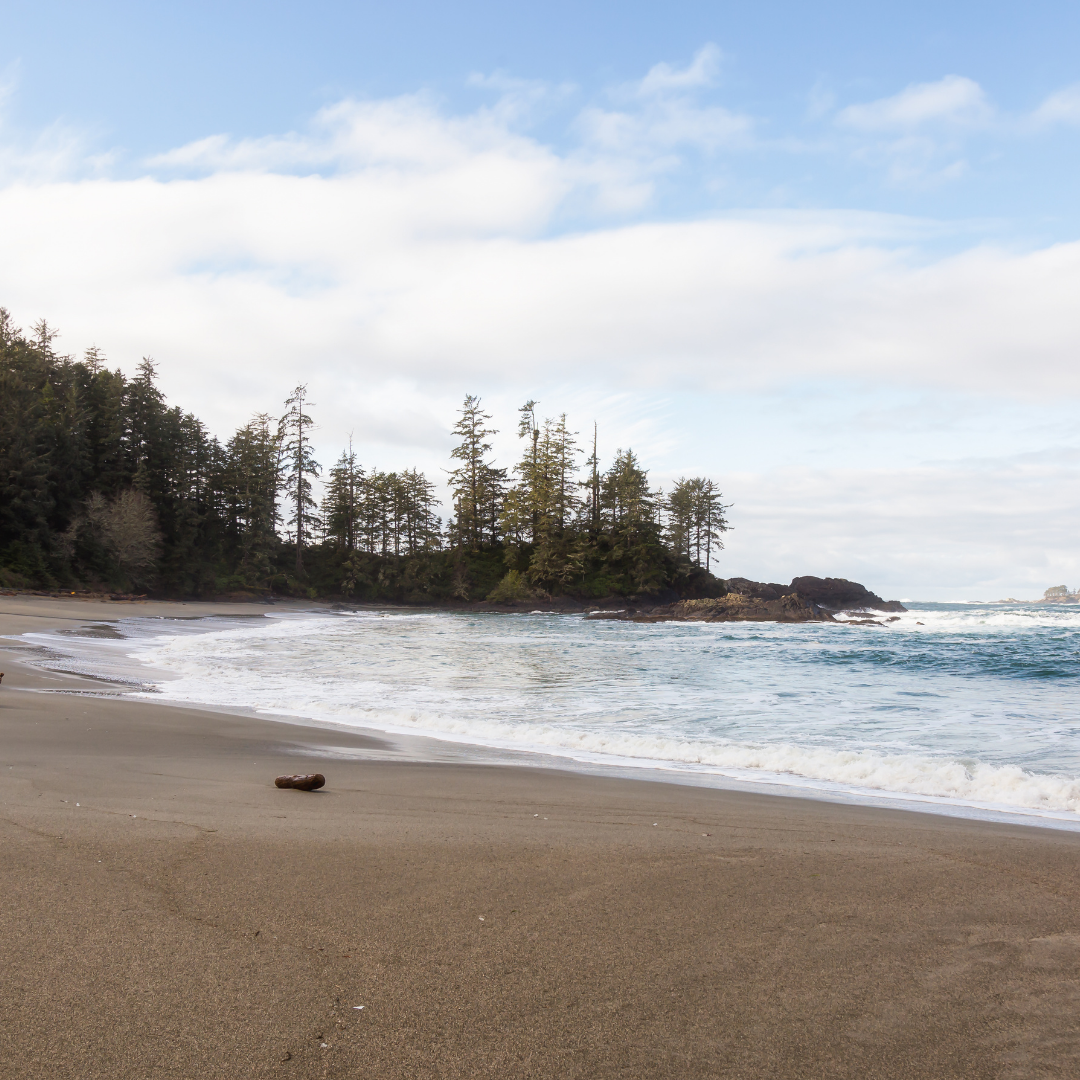 Island!
Here are some of the top beaches that Vancouver Island has to offer residents and visitors. Add these to your list of places to visit this summer!
In the Pacific Rim area:
Chesterman Beach
Locals living near Tofino and tourists alike know Chesterman's as the Pacific Rim's favourite beach and one of the regions most meaningful locations.
Long Beach
Long beach is officially 16 km long with both hard and soft sand and is the longest sandy beach on the west coast of Vancouver Island.
Cox Bay
Cox Bay or "Surf Beach" is one of the area's most popular surf breaks as well as a common tourist location. A small parking lot and short walk give easy access to the bay.
Florencia Bay
Nicknamed Flo by locals, it is another popular place for surfing and paddle boarding, Florencia Bay is surrounded by cliffs giving the beach its spectacular backdrop
Wickaninnish Beach
Wickaninnish Beach is officially the southern part of the 16km (10 mile) Long Beach, however it is marked on maps and signs as Wickaninnish.
In the Central Island area:
Rathtrevor Beach
Rathtrevor is a great place to visit any time of the year. Since the beach extends for close to a kilometre, when the tide rolls in over the sunbaked sand, the naturally warmed water is unbeatable for swimming, snorkelling and shallow water activities.
Parksville Beach
Parksville Beach is a popular location for many in the Central Island area. There are volleyball nets up just off the beach and a kid's park area with plenty of parking.
Saratoga Beach
Located about halfway between Campbell River and Courtenay, Saratoga Beach is considered by many to be the ultimate stretch of shimmering sand on the sheltered east coast of Vancouver Island.
Kye Bay
Kye Bay offers beautiful sandy beaches and many shallow tidal pools perfect for the kids. If you plan it just right and when the tide is coming in, the water is in incredibly warm as it passes over the hot sand.
Qualicum Beach
About 7 minutes north of Parksville Beach, Qualicum Beach has its sandy area uncovered at low tide. If you're coming in from the water you'll have a great view of Mt Arrowsmith. Hornby and Denman Islands are to the north and Lasquetti and Texada islands are to the east with the mainland and Coastal Mountains beyond.
South Island area:
China Beach
China Beach is another choice for an alternative west coast beach for those not making the trip to the Pacific Rim. The fine sand beach makes a great place to build sand castles, relax on or do some beach combing at low tide.
Mystic Beach
If you want to get a taste of Vancouver Island's wild West Coast, but don't have the time to make the trip to the Pacific Rim, head west past Sooke to Mystic Beach in the Juan de Fuca Provincial Park.