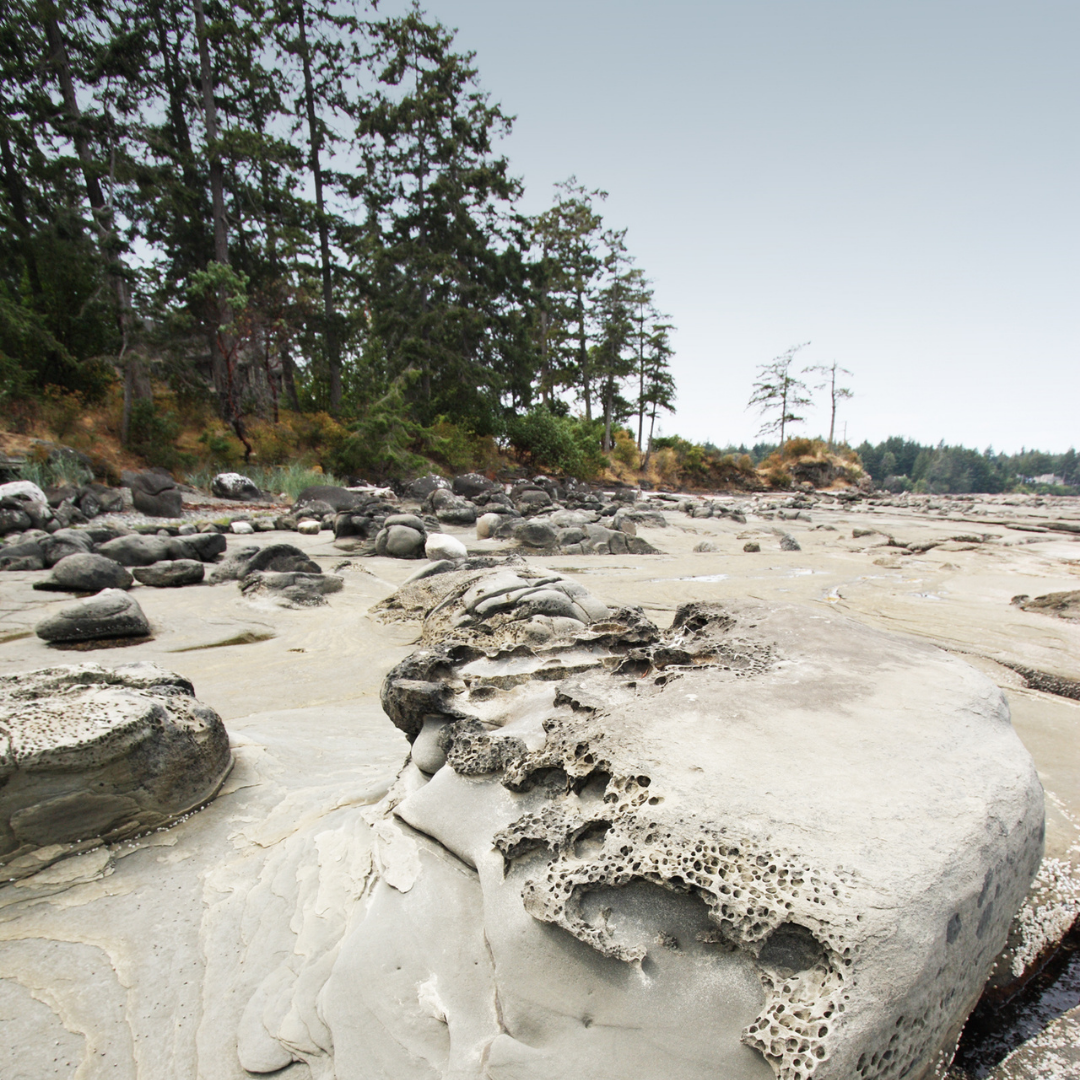 The rural community of Nanoose Bay is a small seaside town between Nanaimo and Parksville on the eastern shore of Central Vancouver Island. It's name, according to local lore means 'Pushing Forward' - referencing the shape of Nanoose Bay, which is six-kilometre long deep water bay formed by the peninsula.

This community is a hot spot for golfers, clam diggers, water sport enthusiasts, and anyone who loves the West Coast lifestyle. Nanoose Bay is small and somewhat rural, while enjoying big city amenities from nearby Parksville or Nanaimo.

Due to the peninsula's large, protected harbour, it is a popular destination for boats from all around the world and has a wide range of marinas including one with 400 berths! Those who visit or live in Nanoose Bay have access to a wealth of activities including hiking, canoeing, sailing, windsurfing, paddleboarding, and world class fishing.

Nanoose Bay also offers Beachcomber Regional Park, an oceanside park boasting spectacular views across Craig Bay to Parksville, Mount Arrowsmith, the Salish Sea to the mainland, and the coastal mountains. Those who enjoy investigating tide pools will love exploring the area at low tide, with its large flat rocks. Moorecroft Regional Park has an incredible long beach with wonderful views across the water as well. This park also includes a wetland area and a network of trails to explore.

Those who live in Nanoose Bay can enjoy picnicking, swimming, biking, hiking, and walking the variety of trails followed by a round of golf.One can also follow the art loop to enjoy a scenic drive while visiting the many artisans.

If you are looking for a close-knit community on the coast, that's rural but close to amenities, consider Nanoose Bay. If you have questions about the area, or are interested in seeing properties, connect with me and I'm happy to help you!