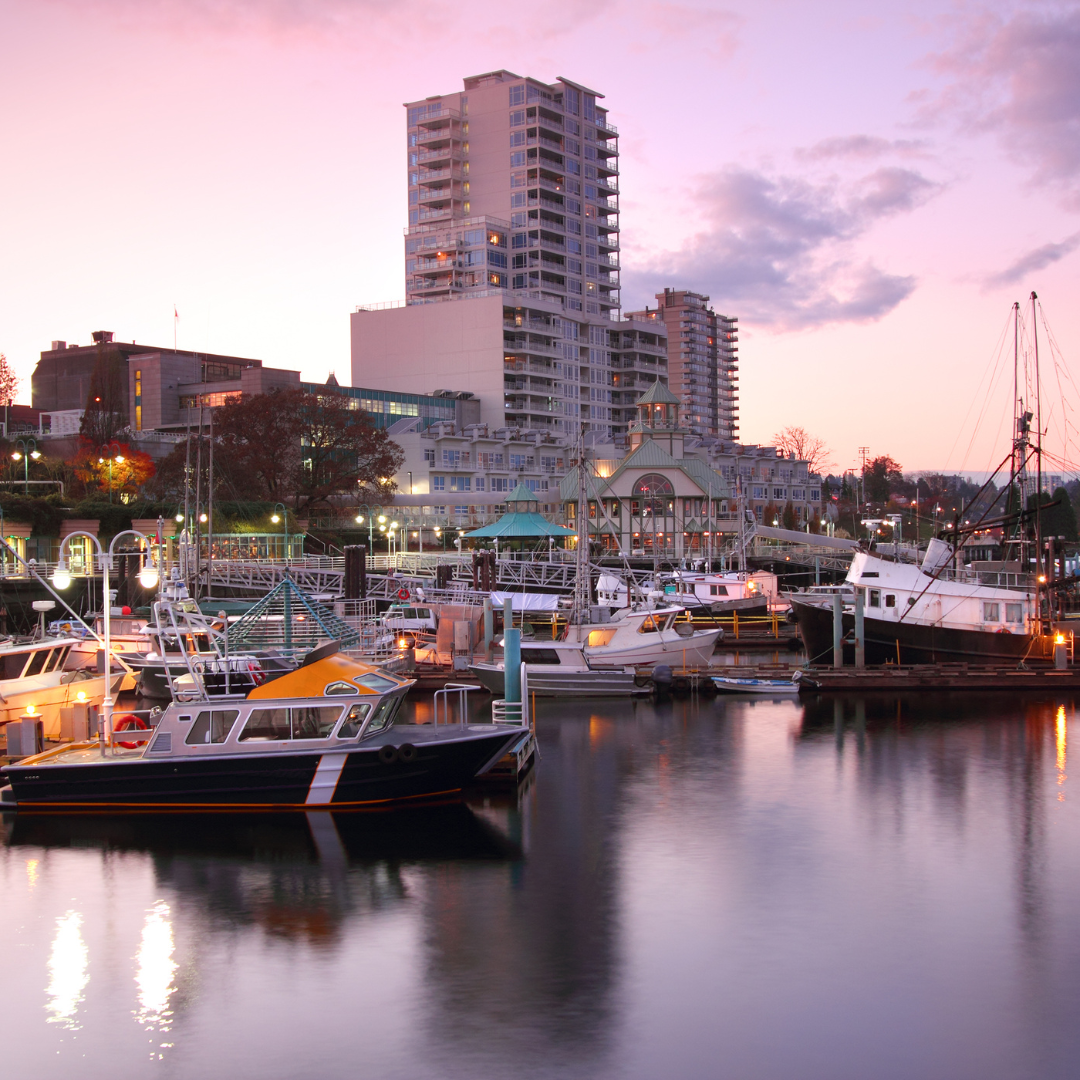 Are you considering moving to the West Coast? Are you thinking about Vancouver Island? Why not look at Nanaimo!

Nanaimo is a city located on the east coast of Vancouver Island in British Columbia, Canada. With a population of over 90,000, it is the second largest city on the island. Nanaimo is known for its beautiful natural surroundings, with easy access to outdoor recreation opportunities such as hiking, biking, and water sports.
One of the main attractions of Nanaimo is its proximity to the ocean. The city is located on the Strait of Georgia, which offers a variety of water-based activities such as boating, kayaking, and fishing. In addition, Nanaimo is home to several beaches, including Westwood Lake, Neck Point Park, and Departure Bay Beach. These beaches offer a range of activities, from swimming and sunbathing to picnics and beachcombing.
Nanaimo also has a thriving arts and culture scene, with galleries, museums, and live music venues located throughout the city. The downtown area is home to a number of restaurants, cafes, and shopping opportunities, including the historic Old City Quarter, which features a number of historic buildings and a weekly farmers market.
Overall, living in Nanaimo offers a high quality of life with a mix of urban amenities and natural beauty. The city is a popular destination for both tourists and residents, with something to offer for people of all ages and interests.
If you want to learn more about what else this wonderful city offers, let's connect. I'm here to guide you and show you the amazing things Nanaimo has to offer.